International Conference on
Green Energy, Earth and Environmental Science
Theme : Sustainable Energy for a Greener Future.
Welcome to the International Conference on Green Energy, Earth, and Environmental Science in Amsterdam, Netherlands, on November 18-20, 2024! We are thrilled to invite you to this important event, which will focus on "Sustainable Energy for a Greener Future." As the world faces urgent environmental challenges such as climate change, air pollution, and resource depletion, the need for sustainable energy solutions has never been more critical. This conference aims to bring together leading experts, researchers, and practitioners in the fields of green energy, earth, and environmental science to exchange ideas, share knowledge, and explore innovative solutions. The conference will feature keynote speeches, panel discussions, paper presentations, and workshops, covering a wide range of topics related to green energy, earth, and environmental science. Some of the key themes that will be discussed include renewable energy technologies, sustainable transportation, circular economy, climate change mitigation, and biodiversity conservation.
Whether you are a scientist, engineer, policymaker, business leader, or student, this conference offers a unique opportunity to engage with the latest trends, insights, and best practices in the field. You will have the chance to network with peers, learn from experts, and contribute to the development of new ideas and initiatives that can help create a better future for our planet. We hope you will join us in Amsterdam for this exciting event and be part of the global effort to build a sustainable future for all. Register now to secure your spot and stay tuned for more updates on the conference program, speakers, and activities!
Amsterdam is a city that offers something for everyone, whether you're interested in art, culture, history, food, or just enjoying the city's unique atmosphere. City that is deeply rooted in history, with many museums and landmarks that showcase its rich cultural heritage. In addition to the Anne Frank House and the Van Gogh Museum, visitors can explore historic sites like the Royal Palace, the Rembrandt House Museum, and the Amsterdam Museum. The "International Conference on Green Energy and Environmental Science" promises to be an exciting event that will bring together experts and researchers from around the world to share their knowledge and ideas on sustainability and renewable energy.
Journal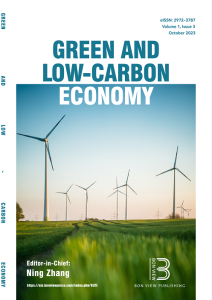 Registration
Early bird registration available
Speaker Registration
Oral presentations
$799
Delegate Registration
Participant and Attendant
$699
Student Registration
postgrads
$399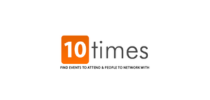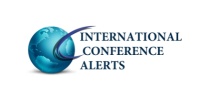 Address
Fitzroy Street, Fitzrovia, London, W1t 6EB
UK
Email Us
greenenergy@mindspaceconferences.uk