International Conference on
Food Technology & Quality Control
Theme : Innovative Technologies for Food Processing and Quality Assurance
Welcome to the International Conference on Food Technology & Quality Control, taking place from November 18-20, 2024, in the beautiful city of Amsterdam, Netherlands. This conference aims to provide a platform for researchers, clinicians, and healthcare professionals to come together and share their knowledge and expertise in the field of Food Technology. The conference will focus on the theme of "Innovative Technologies for Food Processing and Quality Assurance," covering a wide range of topics related to Food Technology & Quality Control. Participants will have the opportunity to explore subjects such as Food Waste Management, Nutrition and Health, Food Biotechnology, Food Packaging and Preservation, and Innovations in Food Sensing.
One of the highlights of the Food Technology & Quality Control Conference is the presence of keynote speeches delivered by leading experts in the field. These renowned speakers will provide valuable insights into the latest advancements and trends in Food Technology, offering attendees a unique opportunity to learn from the best in the industry. In addition to the keynote speeches, the conference program will feature engaging poster and oral presentations of research findings. This platform allows participants to present their own research work, share experiences, and discuss challenges with peers from around the world. It fosters a collaborative environment that encourages meaningful discussions and the exchange of ideas. To enhance the learning experience, interactive workshops will be organized during the conference. These workshops will provide hands-on training, allowing participants to acquire practical skills and knowledge in specific areas of Food Technology. The workshops will be led by experts in their respective fields, ensuring a valuable and immersive learning experience.
Attending the Food Technology & Quality Control Conference offers numerous benefits for researchers and healthcare professionals. By participating in this event, you can stay up-to-date with the latest advancements in Food Technology, gain insights into emerging research opportunities, and expand your professional network. The conference serves as a platform for knowledge sharing, collaboration, and innovation, paving the way for future breakthroughs in the field. We invite you to join us in Amsterdam for this exciting conference. Take advantage of this opportunity to connect with like-minded professionals, exchange ideas, and contribute to the growth of Food Technology. Together, let's explore innovative technologies for food processing and quality assurance, shaping the future of the industry.
Registration
Early bird registration available
Speaker Registration
Oral presentations
$799
Delegate Registration
Participant and Attendant
$699
Student Registration
postgrads
$399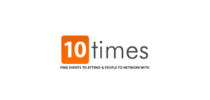 Address
Fitzroy Street, Fitzrovia, London, W1t 6EB
UK
Email Us
foodtechnology@mindspaceconferences.uk